September 29, 2008
FOR IMMEDIATE RELEASE
Contact: Chanté McCoy, 1-801-414-2434

info@videoshelf.com
AT A FAST CLIP:
AESTHETIC VIDEOSOURCE PRESENTS
"PROFESSIONAL CLIPPER CUTTING TECHNIQUES I & II"
Salt Lake City, UT " For quick precision, you can't beat clipper cutting when behind the chair. With clippers, you can provide wash-and-wear versatile cuts, including traditional, conservative cuts, as well as more avant-garde looks for the younger crowd, including the popular A-line cut for women. In Aesthetic VideoSource's new DVD series, Professional Clipper Cutting Techniques (I and II) , veteran hair stylist, Gary Rallison, provides easy-to-follow, step-by-step instruction for clipper cutting… all free-hand without guards. Techniques include tapering, blending, removing bulk, T-edging, working clippers over comb, straight-razoring the neck, working razor over comb, cutting shear over comb, and trimming and outlining sideburns and beards.
In this two-part series featuring 7 models of varying age, Rallison shows how to work with different hair textures, solve common problems, and customize a cut to accommodate a client's features. He provides tips throughout to save time, build clientele, and market your services.
"It's easy to use clippers," says Rallison, "And it saves a lot of time and a lot of effort."
"Gary is a veteran working barber and instructor," says Shirley Erickson Gorospe, president of Aesthetic VideoSource. "You'll learn a lot from his years of experience behind the chair."
Gary Rallison has been cutting hair since 1965. He instructs in the art of clipper cutting at Sherman Kendall Academy in Salt Lake City, Utah, and is on the Board of Directors at Salt Lake Community College. Rallison owns Gatsby Hair Styling, a salon that's been in business since 1972 and currently employs 15 stylists. He has also competed in various competitions, winning multiple first and second places for Quick Service, Men and Women's Hair Cutting.
Aesthetic VideoSource produces and distributes detailed, comprehensive health and spa instructional DVDs, so anyone can properly perform the procedures shown. Aesthetic VideoSource is the forerunner in educational media distribution, with award-winning DVDs and an always-expanding list of offerings to meet the spa and beauty industry's needs.
Contact Info " Each video in the Professional Clipper Cutting Techniques DVD series ( Vol. I : 1 Hr. 27 Mins.; Vol. II : 1 Hr. 26 Mins.) can be ordered for $49.95 plus shipping, by calling 1-800-414-2434 or visiting www.VideoShelf.com. The complete set can be purchased for $80.00, at a savings of 20%.
Clipper Cutting 1

Each Image is Approximately

0.7 MB

Download ZIP 1.6MB
Clipper Cutting 2

Each Image is Approximately

0.7 MB

Download ZIP 2.2MB
Gary Rallison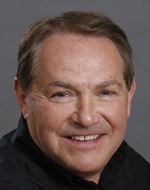 Approximately
0.85 MB
Download ZIP 0.8 MB
PROFESSIONAL CLIPPER CUTTING I
Use this code to embed this video in your web page
PROFESSIONAL CLIPPER CUTTING II
Use this code to embed this video in your web page
Download this Press Release
Microsoft Word 682KB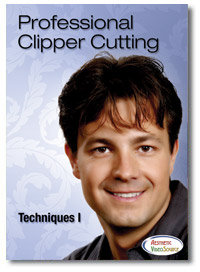 Download this image JPG
429px x 600px 815KB - Small and 1500px x 2100px 2,3KB - Large Download ZIP 2.7MB
Download this DVD cover
Front and Back PDF Full Press Ready ZIP 13.0MB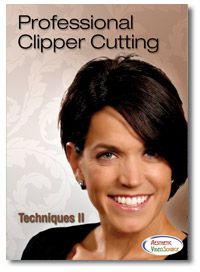 Download this image JPG
429px x 600px 814KB - Small and 1500px x 2100px 2,100KB - Large Download ZIP 2.6MB
Download this DVD cover
Front and Back PDF Full Press Ready ZIP 14.0MB
Download all Covers JPG Images
Deep Tissue Extremities, Shoulder Girdle and Pelvic Girdle 1500px x 2100px - Large 429px x 600px - Small ZIP 8.1MB
Download all DVD Covers
Front and Back PDFs Full Press Ready ZIP 39.4MB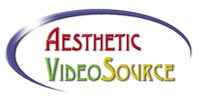 Download this image JPG
5138px x 2675px 465KB Download ZIP 3.1MB
Download this Entire Package
JPG images, Full PDF covers Logo and Microsoft Word Press Release Download Zip 36.5MB