Lymphatic Massage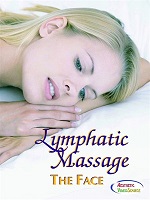 Rated 10 out of 10 in Massage Today
Lymphatic Massage
The Face
Noted European trained aesthetician and licensed massage therapist (LMT) Eva Mileski offers a complete guide to lymphatic drainage massage for the face and neck. This all-in-one video explains the physiology of the lymphatic system, and shows step-by-step how to stimulate lymphatic drainage using both manual and vacuum lymphatic massage techniques. Rated 10 out of 10 in Massage Today, Feb. 2004. Featured as "Must Have How-To Treatment Video" in Skin Inc. (50 minutes) SALE: VHS priced at 30% discount! (Price shown already marked down.)
50 Mins.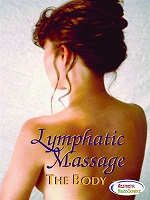 Rated 10 out of 10 in Massage Today
Lymphatic Massage
The Body
Let Eva Mileski, renowned European aesthetician and licensed massage therapist (LMT), guide you through this 70-minute instructional demonstration of lymphatic drainage massage for the abdomen, chest, arms, legs, and back. As a licensed professional, you'll gain the knowledge and skills to enhance the health and well being of your clients through lymphatic massage treatments. This all-in-one video teaches you the basics about lymph and the lymphatic system, and shows step-by-step how to stimulate lymphatic drainage using both manual and vacuum lymphatic massage techniques. This video discusses the physiological effects of lymphatic drainage massage and demonstrates step-by-step manual lymphatic massage. Reviewed in Dermascope, Jan. 2006; Rated 10 out of 10 in Massage Today, Feb. 2004; Reviewed in Library Journal, June 2002; Featured as "Must Have How-To Treatment Video" in Skin Inc. (70 minutes) SALE: VHS priced at 30% discount! (Price shown already marked down.)
1 Hr. 10 Mins.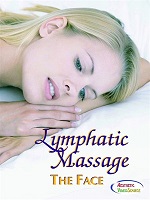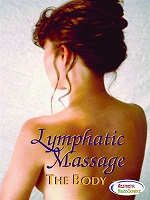 Bundle & Save!
Lymphatic Massage Set
Get both Lymphatic Massage videos with Eva Mileski and Jennifer Bryant and SAVE 20% ($20) . Includes M5 and M6.
2 videos, 2 Hrs.