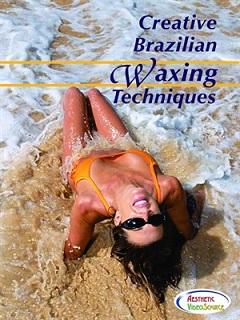 "Worth a Look" in Dermascope
Creative Brazilian Waxing Techniques
Two experts, Eva Mileski and Teresa Halencak, demonstrate Brazilian bikini waxing using hard wax and soft wax on female models, with and without disposable panties. In this instructional video, Eva and Teresa guide you through preparing the skin, trimming the hair, positioning the client, decreasing client discomfort, required equipment, proper wax consistency, and skincare after waxing. The demonstrations show how to remove all the hair in the bikini area — front and back. Warning: This video contains full nudity. View at your own discretion.
Testimonial: "I recently purchased your brazilian waxing video, and I am very happy with the service I received. Customer Service took care of me and went 'above and beyond' in order to help me out. This is one very pleased & happy customer. Thanks for everything." — Kara Y, California
Featured in Dermascope's "Worth a Look" & About.com
1 Hr. 11 Mins.