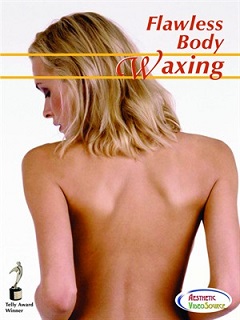 Award Winner
Flawless Body Waxing
This award-winning instructional DVD features three experts — Eva Mileski, Ofra Gaito, and Nicole Reposeur — who demonstrate various body waxing techniques on the legs, bikini area, feet, arms, hands, and underarms. These advanced demonstrations use different waxes (hard, soft, and roll-on wax), different body types, and various techniques, including speed waxing techniques. The expert aestheticians also discuss skin preparation, wax temperature, client positioning, and methods for reducing client discomfort. Warning: This video may contain partial nudity. View at your own discretion.
Testimonial: "I Love this site your videos seem to be very informative. You will be hearing from Me soon." — Shay C, Missouri
Received Bronze Telly Award; Featured in Massagemag.com, Dermascope, About.com, "Worth a Look" in Dermascope, Massage & Bodywork
1 Hr. 43 Mins.