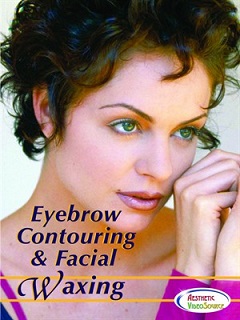 Worth a Look" in Dermascope
Eyebrow Contouring & Facial Waxing
In this comprehensive instructional DVD, two expert aestheticians, Enesa Seremet and Eva Mileski, and professional makeup artist, RJ McCasland, guide you through the steps for eyebrow contouring and facial waxing. Enesa and Eva provide advanced demonstrations on male and female models showing how to use hard wax on the eyebrows, lip, jaw line, chin, nostrils, and ears, and how to use soft wax on the eyebrows and upper lip. RJ explains how to shape eyebrows using micro scissors.
Testimonial: "Awesome DVDís! This is my second order, Thank you. I think your videos are GREAT and Iím a fully qualified beauty therapist." ó Kelly P, Australia
"Worth a Look" in Dermascope
1 Hr. 50 Mins.