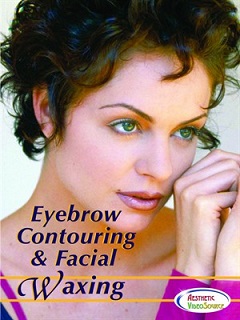 Worth a Look" in Dermascope
Eyebrow Contouring & Facial Waxing
In this comprehensive instructional DVD, two expert aestheticians, Enesa Seremet and Eva Mileski, and professional makeup artist, RJ McCasland, guide you through the steps for eyebrow contouring and facial waxing. Enesa and Eva provide advanced demonstrations on male and female models showing how to use hard wax on the eyebrows, lip, jaw line, chin, nostrils, and ears, and how to use soft wax on the eyebrows and upper lip. RJ explains how to shape eyebrows using micro scissors.
To see the other videos in the Professional Waxing Collection set click here.
To see the other videos in the Hair Removal Collection set click here.
Testimonial: "Awesome DVD's! This is my second order, Thank you. I think your videos are GREAT and I'm a fully qualified beauty therapist." — Kelly P, Australia
"Completely Satisfied, Take it from someone who has been in the esthetics business for a long time, this video is awesome. I bought it to show to the new estheticians are our spa. Most of them said that they learned more from it than from school and all of the estheticians at the spa will you use it for a reference from time to time. It's a really great video and I'm sure you feel the same way." Holly Beckman, NY, USA"Perfect for New Estheticians Too. This DVD is not only great for established estheticians as another reviewer commented, it's perfect for us newbies too. Unfortunately my 'school' didn't teach me a thing about waxing so I had to learn everything on my own. This DVD gave me the knowledge and confidence to begin offering waxing services safely and perfectly in almost every situation I've encountered. Highly recommended." M. Knigton, USA"A valuable resource for esthetics professionals, as well as a great visual learning tool. This DVD is part of my training series for new estheticians who join my spa. My customers have always given me feedback about the consistency and high level of knowledge each of my staff possess. This training resource is the main reason. Highly recommended." Ang Yonglin, USA
"Worth a Look" in Dermascope
1 Hr. 50 Mins.