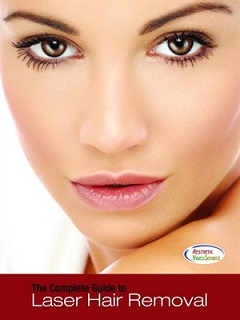 Award Winner
The Complete Guide to Laser Hair Removal
WATCH PREVIEW
Achieve the cosmetic effects that clients are seeking. In this complete guide to laser hair removal, you'll learn how to perform common laser hair removal treatments for the face, underarms, bikini area, back, and legs, as well as the science behind this increasingly popular cosmetic option for both men and women. Two physicians — Christine Whitelaw, M.D., and Mark B. Taylor, M.D. — demonstrate step-by-step procedures and parameter considerations on an IPL and a combined Alexandrite/YAG laser machine. Demonstrations are on male and female models with different Fitzpatrick types. In this instructional DVD, you will also learn about how laser hair removal works, different laser options, benefits and contraindications, procedure guidelines, eye protection options, cooling methods, marketing, and tips and other insights gleaned from years of experience.
To see the other videos in this set click here.
Testimonial: "I love your fabulous videos, they are high quality." — Lidia K, Germany
"Some great tips and easy-to-follow instructions. What attracted me to this DVD was that it features the world renowned Mark B. Taylor who to anyone in the industry is hugely admired for his vast knowledge in dermatology. He's truly a leader in his field amongst myself and my colleagues and we have previously learned a lot about his practice and the way he works through researching his techniques for laser hair removal. This DVD expanded my knowledge even further and I loved the step-by-step procedures which were easy to follow. It was also great to learn more about the science behind how the hair removal procedures work as well as the marketing aspect and other useful tips for our practice." Stacey, USA"This is the ultimate guide to laser hair removal and the two instructors have extensive knowledge of this procedure. This instructional DVD demonstrates step-by-step procedures on male and female clients and shows the techniques required in the different areas of the body, including, face, back , bikini etc. The video will teach you about laser therapy works, the different options, cooling methods and how to protect your eyes. The video is shot professionally and is easy to follow, not to mention great value for money." K. Moir, USA"This guide is truly one of the most comprehensive trainings about Laser Hair Removal. I have learned so much valuable information and techniques. I will definitely use them in my everyday work. Thanks for creating such a highly professional tutorial and information about: IPL laser and IPL treatments. Outstanding!" Bojan Savich, USA
Received Bronze Telly Award; Featured in DaySpa Magazine, Dermascope Magazine, Skin Inc. Magazine, & SkinInc.com,
1 Hrs. 44 Mins.