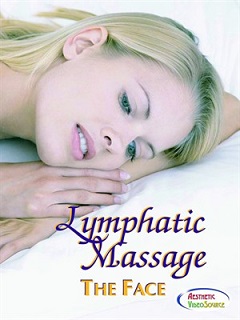 Rated 10 out of 10 in Massage Today
Lymphatic Massage
The Face
Jennifer Bryant, LMT, and Eva Mileski, renowned award-winning European aesthetician and LMT, guide you through this instructional demonstration of lymphatic drainage massage for the face and neck. This all-in-one instructional DVD teaches you the basics about the lymphatic system and physiological effects of massage, and shows step-by-step how to stimulate lymphatic drainage using both manual and vacuum lymphatic massage techniques. Eva and Jennifer also discuss equipment care and set-up, client preparation and orientation, and benefits and contraindications of lymphatic drainage. Warning: This video may contain partial nudity. View at your own discretion.
Testimonial: "I am so thankful that I found your website. I will order more interesting videos to gain more knowledge about my profession. Thanks!!" — Cynthia S, Sweden
Rated 10 out of 10 in Massage Today; Featured as "Must Have How-To Treatment Video" in Skin Inc and in Massage Magazine's Product Focus section.
50 Mins.