Radiesse Injection Training - Learn How to Inject Radiesse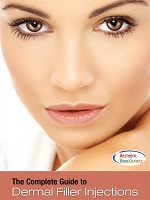 Award Winner
The Complete Guide to Dermal Filler Injections
This comprehensive Radiesse training video demonstrates different injection techniques using a variety of dermal fillers. Dr. Kent demonstrates how to inject popular soft tissue fillers on the market, including Restylane, Juvederm, Radiesse, and Hylaform. Pain management using topical numbing agents and dental nerve blocks are also demonstrated. Dermal fillers such as Radiesse temporarily reverse the resulting lines by smoothing lines, filling wrinkles, improving volume loss, and correcting facial asymmetries. Cosmetic surgeon Dolores Kent, M.D., demonstrates how to how to inject dermal fillers for cosmetic treatment of horizontal forehead lines, glabellar frown lines, crow's feet, tear trough, nasolabial folds, vertical lip lines, marionette lines, lip definition, lip augmentation, chin lines, mentalis, scars, and asymmetry. She explains product options, product chemical composition (e.g., collagens, hyaluronic acid, and calcium hydroxylapatite), dermal depth (depending on product used), contraindications and precautions, and injection guidelines. Dr. Kent does a great job explaining how to inject dermal fillers to decrease the signs of aging and to correct defects, such as fine lines, wrinkles, and acne scars. She demonstrates her special techniques to treat problem areas and create desired patient outcomes. Her years of practical experience shine through as she explains which types of dermal fillers work best with each defect and about injection sites and dermal depth. This Dermal Filler Injection Training DVD, including Radiesse injection training, was featured in MedEsthetics March/April 2009. (DVD - 2 Hrs. 29 Mins.)
2 Hrs. 29 Mins.
| | |
| --- | --- |
| | Dolores Kent, M.D., F.A.C.O.G., is a board-certified Harvard Medical School graduate, gynecologist and cosmetic surgeon, with over 20 years of experience. She runs a private practice - Gyne Spa - in Los Angeles, offering a unique combination of gynecological and cosmetic services, including cosmetic fillers and liposuction alongside routine gynecological check-ups. |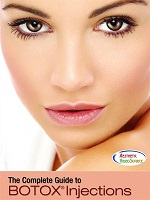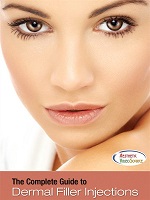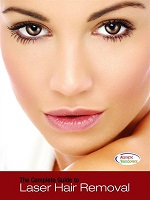 Bundle & Save!
Medical Skin Care Set
Three experts present this comprehensive series on the latest medical skin care techniques. Titles include S16D (The Complete Guide to BOTOX Injections), S17D (The Complete Guide to Dermal Filler Injections), and S18D (The Complete Guide to Laser Hair Removal). Get call three complete guides and SAVE 20% ($105)! Click here for additional information on the Medical Skin Care Set (3 DVDs - 6 Hrs. 8 Mins.)



3 DVDs, 6 Hrs. 8 Mins.
Radiesse uses advanced, calcium-based microsphere technology to deliver soft, natural-looking results you can see immediately. And unlike other dermal fillers, it also stimulates your body to produce new collagen, so you'll continue to look more youthful and attractive over time. In fact for many patients, the benefits of Radiesse injections may last up a year or more.

Radiesse filler is made of calcium-based microspheres suspended in a water-based gel, and is injected into the skin through a simple and minimally invasive procedure. Radiesse injections are the ideal choice for total facial contouring. It can restore a healthy, youthful appearance, enhance existing facial features and help defy age and gravity.

Radiesse dermal filler works with the human body in a remarkable way. Upon injection, it immediately adds volume to safely contour, correct, and beautify facial features. And Radiesse dermal filler continues to work over time. With its patented microsphere technology, it starts a process called collagenesis, stimulating your body to produce new collagen and encouraging collagen to grow around the injection area. Radiesse dermal filler actually helps your body create its own naturally younger look, setting a new standard in facial contouring and augmentation.

Radiesse dermal filler has been clinically tested extensively for years, with excellent safety and efficacy results. It has received CE mark certification, two FDA approvals, and a number of FDA clearances. Radiesse dermal filler is made from a biocompatible substance that's identical to what's naturally found in the body.

The results may last up to a year or more for many patients. The long-lasting effects of Radiesse dermal filler can reduce the need for retreatment. Thousands of doctors worldwide have undergone Radiesse training to learn how to inject Radiesse and learn best practices for Radiesse injection techniques.