October 2, 2008
FOR IMMEDIATE RELEASE
Contact: Chanté McCoy, 1-800-414-2434

info@videoshelf.com
AND THERE WAS AN EXPECTANT HUSH...
AESTHETIC VIDEOSOURCE PRESENTS
"NURTURING PREGNANCY MASSAGE" DVD SERIES
Salt Lake City, UT - Expectant moms experience unique physical and emotional changes that occur as a result of increased weight, shifting posture, and adjusting hormone levels. The soothing essence of massage can allow pregnant moms to unwind during this time. It can also alleviate the resulting discomfort and other pregnancy-related symptoms. And, better yet, nurturing the mother-to-be also nurtures the new life growing within her.
In Aesthetic VideoSource's new Nurturing Pregnancy Massage Techniques instructional DVD series , expert massage therapist and instructor, Meade Steadman, demonstrates step-by-step how to provide therapeutic massage techniques that focus on the special needs of the mother-to-be as she goes through the different trimesters.
In Vol. I , Steadman demonstrates a full body massage in different positions: prone, supine (semi-reclined), and side lying. In Vol. II , Steadman demonstrates massage therapies for common complaints: low back pain, edema, sciatica, neck and shoulder pain, leg cramping, nausea, and breast discomfort. In both volumes, Steadman also discusses considerations for the different trimesters, benefits and contraindications, postural analysis, bolsters, positioning and draping, and fetal development.
"The massage should be very nurturing, very supportive," says Steadman, "Keep in mind that what you do affects the mother and the baby."
"This is a must-have guide for therapists on technique as well as issues surrounding pregnancy" says Shirley Erickson Gorospe, president of Aesthetic VideoSource. "What is especially unique about Meade's approach is how to comfortably bolster, so the mother can lay on her stomach without pressure on her uterus and enjoy a therapeutic back massage throughout her pregnancy."
Meade Steadman is a licensed massage therapist and instructor for the Myotherapy College of Utah and the Myotherapy Institute of Massage. His many courses include pregnancy and infant massage. He is also the featured expert in other instructional videos which have received many awards and accolades, including Essentials of Swedish Massage, The Art & Practice of Stone Massage, Comprehensive Reflexology and Massage, and Therapeutic Breast Massage.
Aesthetic VideoSource produces and distributes detailed, comprehensive health and spa instructional DVDs, so anyone can properly perform the procedures shown. Aesthetic VideoSource is the forerunner in educational media distribution, with award-winning DVDs and an always-expanding list of offerings to meet the spa and beauty industry's needs.
Contact Info - Nurturing Pregnancy Massage Techniques I (2 Hrs. 17 Mins.) can be ordered for $54.95, and Nurturing Pregnancy Massage Techniques II (1 Hr. 7 Mins.), can be ordered for 49.95, plus shipping. Order by calling 1-800-414-2434 or visiting www.VideoShelf.com. The complete set can be purchased for $84.00, at a savings of 20%.
###
Each Image is Approximately
720px x 480px 225KB - Small
Download ZIP 900KB
Each Image is Approximately
720px x 480px 225KB - Small
Download ZIP 900KB
Pregnancy Massage I

Use this code to embed this video in your web page
Pregnancy Massage II
Use this code to embed this video in your web page
Download this Press Release
Microsoft Word 700KB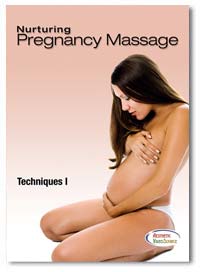 Download this image JPG
425px x 600px 230KB - Small and 1500px x 2100px 2.0MB - Large Download ZIP 2.2MB
Download this DVD cover
Front and Back PDF Full Press Ready ZIP 5.9MB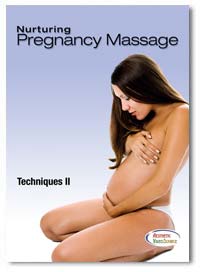 Download this image JPG
425px x 600px 235KB - Small and 1500px x 2100px 2.1MB - Large Download ZIP 3.3MB
Download this DVD cover
Front and Back PDF Full Press Ready ZIP 6.2MB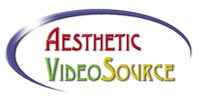 Download this image JPG
5138px x 2675px 465KB Download ZIP 3.1MB
Download this Entire Package
JPG images, Full PDF covers Logo and Microsoft Word Press Release Download Zip 19.4MB