FOR IMMEDIATE RELEASE
Contact: Chanté McCoy, 1-801-282-2490

info@videoshelf.com
SHEAR DELIGHT:
AESTHETIC VIDEOSOURCE PRESENTS:
"PLATFORM ARTISTRY: HAIR CUTS, COLORS & STYLES"
SERIES FOR WOMEN
Salt Lake City, UT - For the newest cut, color, and style, platform artist Randy Topham demonstrates how to use the latest techniques to achieve the latest looks. In Aesthetic VideoSource's new Platform Artistry DVD series for women, Topham demonstrates innovative techniques for cutting, coloring, and styling women's hair at different lengths: short, mid-length, and long. Each DVD features two models, each with a cut, color, and two styles to illustrate their versatility. The resulting styles will bring clients back again to keep up to date and fresh.

In Short Hair Cuts , Colors & Styles (1 Hr. 44 Mins.), Topham demonstrates how to create a variation on a sharp short bob by framing the sides with a sloping fringe and long bangs with shears; deposit color, leaving natural hair color as highlighter with a protective clear color for a soft blend from root to tip; then style for a sleek forward flair or for an elegant evening with loose, creatively shaped curls. With the second cut, Topham feather-edges with a razor for a disconnected, funky yet chic style; pops the blonde with panels of shadow with color blocking; and, styles for a spontaneous look with scrunching and for a luxurious sleek with sculpted touches created with fibrous gum.

Each Image is Approximately

1500px x 1500px 2,500KB

Download ZIP 8.9MB
In Mid-Length Hair Cuts, Colors & Styles (1 Hr. 52 Mins.), Topham demonstrates how to clipper cut in pie-shaped sections for soft-edged layers; provide all-over color with diagonally weaved sections of highlights to accent the cut; and, style for everyday chic or curl with a flat iron to achieve loose curls and body for an elegant evening look. He also shows how to shear cut, thin, and splice along the edge for a jag; highlight with demi-permanent glaze; and, whip up the edges for a polished, smooth daily look or create an explosive evening style with zig-zag and cork-screw curls using an andoul iron and rouge them for body.

Each Image is Approximately

1500px x 1500px 2,500KB

Download ZIP 7.8MB
In Long Cuts, Colors & Styles (1 Hr. 52 Mins.), Topham demonstrates how to create volume without losing length with shorter, choppy layers along the top and layers around the face for a soft shape; touch up highlights, create a dark base for depth, and alternate colors, all with a freehand balayage technique against a foil board; quick style with a blow dry for a sleek, casual look; and, curl with a flat iron and back comb to create a sexy look that's all glamour. For the second model, Topham removes weight throughout in pie-shaped sections by pulling hair up and sliding shears out to the ends; weaves in a high lift tint on virgin hair with a freehand technique; scrunches naturally wavy hair and blow dries for a loose, spontaneous look; and,
creates a stylish "dread lock" look sporting separated curls with jutty ends.

Each Image is Approximately

1500px x 1500px 2,500KB

Download ZIP 9.6MB
"I love my work," says Topham "Because I help empower stylists to be creative and to use their vision and artistic inspiration to keep hairstyling new and exciting."
"Randy does a great job describing each advanced technique that he demonstrates to provide these modern, trendy looks", says Shirley Erickson Gorospe, president of Aesthetic VideoSource. "There is so much information in each DVD that you can't watch it all in one sitting."
Randy Topham has been working as a platform artist for the last 8 years. As an instructor for a large professional hair color company, he travels around the United States to share the latest techniques on cutting, coloring, and styling.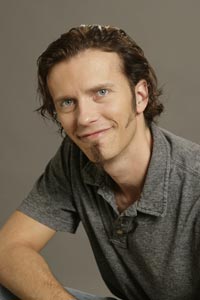 2236px x 3504px 2,472KB
Download ZIP 2.4MB
Aesthetic VideoSource produces and distributes detailed, comprehensive health and spa instructional videos, so anyone can properly perform the procedures shown. Aesthetic VideoSource is the forerunner in educational media distribution, with award-winning DVD's and an always-expanding list of offerings to meet the beauty industry's needs.
Contact Info - Each video in the Platform Artistry series (DVD) can be ordered for $49.95 plus shipping, by calling 1-800-414-2434 or visiting www.VideoShelf.com. The complete set for men can be purchased for $105.00, at a savings of 30%. Be sure to also check out the Platform Artistry DVDs on women's styling for Short, Mid-Length, and Long hair.
###
PLATFORM ARTISTRY: SHORT CUTS & COLORS
Use this code to embed this video in your web page
PLATFORM ARTISTRY: MID-LENGHT CUTS & COLORS
Use this code to embed this video in your web page
PLATFORM ARTISTRY: LONG CUTS & COLORS
Use this code to embed this video in your web page
Download this Press Release
Microsoft Word 27.2MB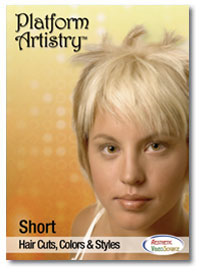 Download this image JPG
Aprox. 430px x 600px 900KB - Small and 1500px x 2100px 2.9MB - Large Download ZIP 3.4MB
Download this DVD cover
Front and Back PDF Full Press Ready ZIP 13.1.264MB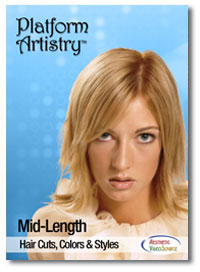 Download this image JPG
Aprox. 430px x 600px 900KB - Small and 1500px x 2100px 2.9MB - Large Download ZIP 3.2MB
Download this DVD cover
Front and Back PDF Full Press Ready ZIP 8.9MB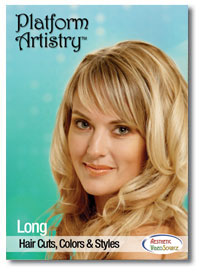 Download this image JPG
Aprox. 430px x 600px 900KB - Small and 1500px x 2100px 2.9MB - Large Download ZIP 3.3MB
Download this DVD cover
Front and Back PDF Full Press Ready ZIP 13.8MB
Download all Covers JPG Images
Short, Mid-Lenght and Long JPG's Large and Small ZIP 7.4MB
Download all DVD Covers
Short, Mid-Lenght and Long PDF's Front and Back PDF Full Press Ready ZIP 35.9MB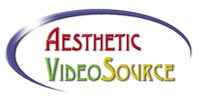 Download this image JPG
5138px x 2675px 465KB Download ZIP 3.1MB
Download this Entire Package
JPG images, Full PDF covers Logo and Microsoft Word Press Release Download Zip 88.5MB