FOR IMMEDIATE RELEASE
Contact: Chanté McCoy, 1-801-282-2490

info@videoshelf.com
AESTHETIC VIDEOSOURCE PRESENTS
PLATFORM ARTISTRY™: ADVANCED HAIR COLOR COLLECTION
Salt Lake City, UT — Complement your hair cuts with color. From subtle highlighting to dramatic contrasts with multiple colors, learn the latest coloring techniques to achieve the desired finished looks that will bring your customers back again…and have new customers lining up at the door.
In Aesthetic VideoSource's Platform Artistry™: Advanced Hair Color Collection DVD, master colorist Randy Topham shows you how in this collection of nine step-by-step hair color demonstrations, excerpted from the Platform Artistry™ series. In this must-have comprehensive hair color DVD, Topham demonstrates techniques for women's and men's hair, breaking down advanced coloring techniques into easy-to-understand concepts. Techniques include foiling, balayage, alternating colors, color gradients, brushing, weaving, blocking, scrunching, and patting, and incorporate a variety of tools. You'll love the creative twists and unique approaches that keep hairstyling exciting behind the chair.
As color used in this video is not product specific — but technique focused — you can use your preferred color products.
"I love my work," says Topham "Because I help empower stylists to be creative and to use their vision and artistic inspiration."
"Randy does a great job describing each advanced technique that he demonstrates to provide these modern, trendy looks," says Shirley Erickson Gorospe, president of Aesthetic VideoSource. "This is the most comprehensive instructional hair color DVD on the market."
Randy Topham has been working as a platform artist for the last 8 years. As an instructor for a large professional hair color company, he travels around the United States to share the latest techniques on cutting, coloring, and styling.
Aesthetic VideoSource produces and distributes detailed, comprehensive health and spa instructional videos, so anyone can properly perform the procedures shown. Aesthetic VideoSource is the forerunner in educational media distribution, with award-winning DVD's and an always-expanding list of offerings to meet the beauty industry's needs.
Contact Info — Platform Artistry™: Advanced Hair Color Collection (DVD, running time: 1 Hr. 47 Mins.) can be ordered for $59.95 plus shipping, by calling 1-800-414-2434 or visiting www.VideoShelf.com. Many more color techniques can be found in the individual Platform Artistry™ DVDs, as well as techniques on cuts and styles too.
###
Each Image is Approximately

2250px x 2250px 3.0MB - Large

Download ZIP 33.4MB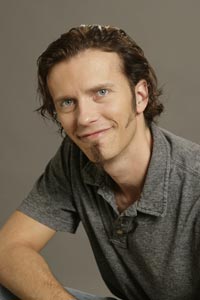 2236px x 3504px 2,472KB
Download ZIP 2.4MB
Use this code to embed this video in your web page
Download this Press Release
Microsoft Word 27.6MB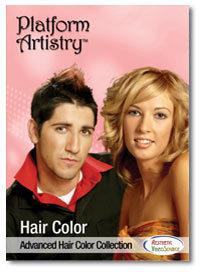 Download this image JPG
429px x 600px 920KB - Small and 1500px x 2100px 2.8MB - Large Download ZIP 3.3MB
Download this DVD cover
Front and Back PDF Full Press Ready ZIP 10.8MB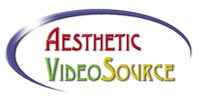 Download this image JPG
5138px x 2675px 465KB Download ZIP 3.1MB
Download this Entire Package
JPG images, Full PDF covers Logo and Microsoft Word Press Release Download Zip 52.5MB