Laser Hair Removal Training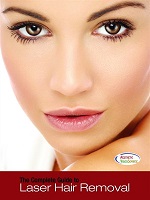 Award Winner
The Complete Guide to Laser Hair Removal
WATCH PREVIEW
Laser hair removal is one of the top five non-surgical procedures for both men and women in the United States. Aesthetic VideoSource's new instructional video, The Complete Guide to Laser Hair Removal, walks doctors and medical spa personnel through the science and application of this increasingly popular cosmetic option. Featuring two physicians - Christine Whitelaw, M.D., and Mark B. Taylor, M.D. - this video explains how to perform laser hair removal on the face, underarms, back, bikini area, and legs, with demonstrations on male and female models with different Fitzpatrick types. It also discusses the different laser options, benefits and contraindications, hair growth cycle, treatment regimens, and procedure guidelines. The procedural demonstrations employ both IPL and a combined Alexandrite/YAG laser machines.
1 Hrs. 44 Mins.
"Laser hair removal can target almost any area of the body," says Whitelaw. "Because it covers a broad area, treatment times are also short." Taylor also notes, "The benefits are quite obvious to most of our patients. They want to do it for cosmetic reasons and for convenience."
| | |
| --- | --- |
| | Christine Whitelaw, M.D., is the owner and medical director of Spaquena Day Spa in the Louisville, Kentucky area. She oversees all medical treatments, including laser hair removal, mesotherapy, sclerotherapy, laser collagen treatments, and photorejuvenation treatments. |
| | Mark B. Taylor, M.D., is a world-renowned dermatologist and cosmetic laser surgeon who has been in practice for over thirty years. Since the origination of laser treatments for skin, Dr. Taylor has been a leader in the field of cosmetic laser surgery, pioneering and teaching many new laser techniques to over 4,000 doctors world-wide. |
"This video presents an opportunity to see two renowned dermatologists demonstrate their laser hair removal techniques, and garner tips they've accumulated with years of experience," says Shirley Erickson Gorospe, president of Aesthetic VideoSource.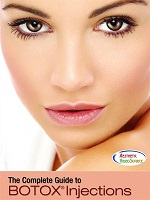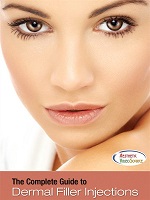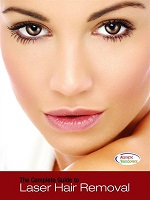 Bundle & Save!
Medical Skin Care Set
Three experts present this comprehensive series on the latest medical skin care techniques. Titles include S16D (The Complete Guide to BOTOX Injections), S17D (The Complete Guide to Dermal Filler Injections), and S18D (The Complete Guide to Laser Hair Removal). Get call three complete guides and SAVE 20% ($105)! Click here for additional information on the Medical Skin Care Set (DVD - Approx. 5 Hrs. 35 Mins.)
3 DVDs, 6 Hrs. 8 Mins.